We provide a custom-tailored insurance solution for each and every client.
Field Insurance Brokers Inc. was born on 1st August 1998 as it evolved from its predecessor Field Insurance Agency.
Located on the outskirts of Bridgetown in Chelsea Road, the Brokerage is easily accessible to clients from either the Bay Street or Garrison area.
The dynamic founder Sonia Field established the original company in 1985. Since 1985 Field Insurance operated as an Agency for a leading life and general insurance company and this has placed their staff in the unique position of being experienced in all classes of Personal and Commercial Insurance as well with Financial Planning.
The staff at Field Insurance Brokers Inc. have been specially chosen for their experience and abilities.
by Mart Parve 30th Jun 2017
We sat down for a brief Skype interview with Sean T. Field of Field Insurance Brokers, Bridgetown, Barbados. The company was founded by Sonia M. Field, a Chartered Life Underwriter, in 1984 as an insurance agency, and was converted to a brokerage house in 1998.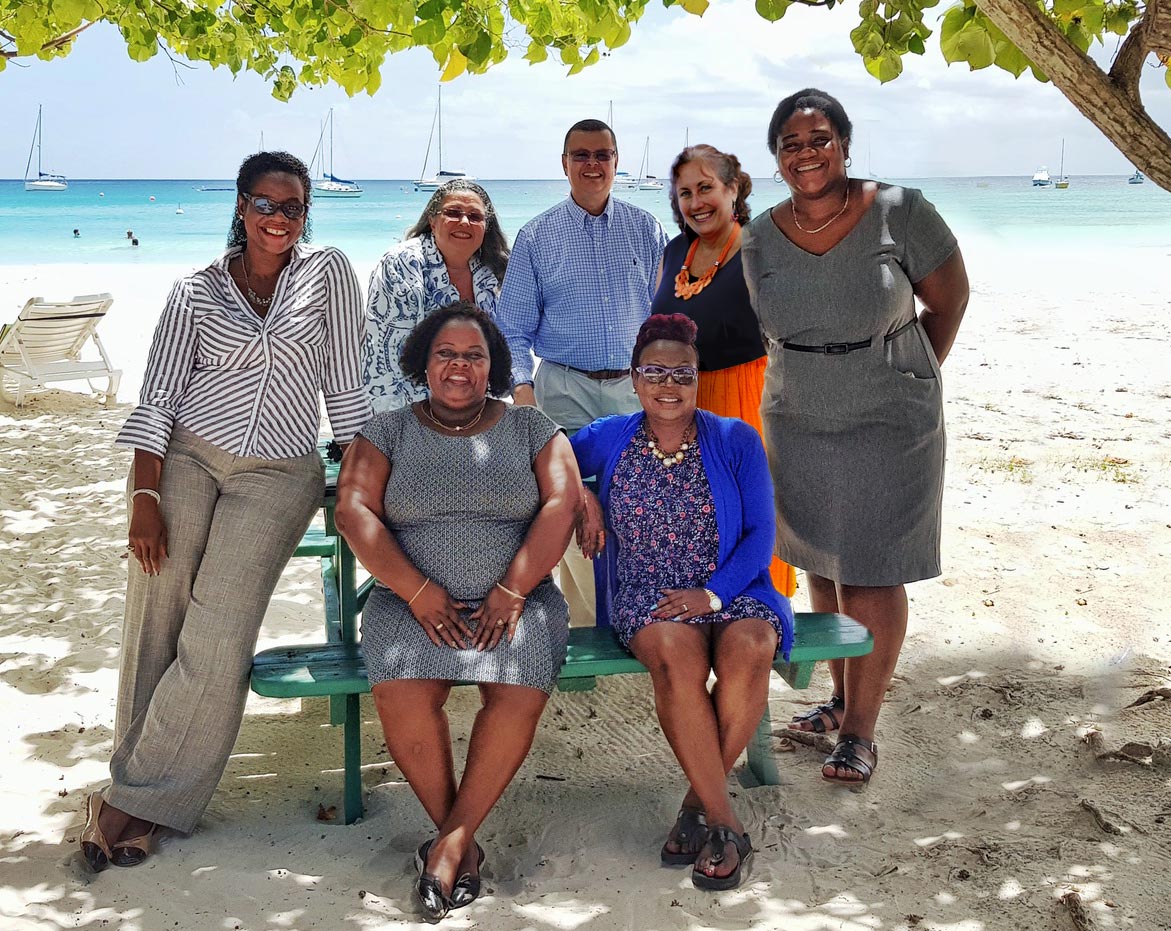 Which product lines do you deal in?
We are evolving. Initially we specialized in the niche market of personal lines brokerage: life, motor, home, health and pension. However, by 2017, we have also evolved into a full service insurance brokerage, catering to both the life insurance, and general insurance needs of our current and new customers.
Do you face any Barbados-specific challenges?
Sure. Look at the map, and you should spot the challenge. Barbados is really small – only 430 km2, with 280,000 inhabitants. This means that we can't focus on small segments and rather need to cater quite diverse clientele, and keep pace with its diverse and changing expectations.
Second, there is quite a bit of bureaucracy involved.
Barbados ranks 117th in the World Bank's "Ease of Doing Business" index, with bureaucracy cited amongst top hindrances. Thus, we need to present vast amounts of paperwork to the government regulators.
How do you address these challenges?
Amongst other efforts, software has always helped us a lot. Right when the Brokerage was established in 1998, we implemented a system called Agency Manager to manage the back end of the business and streamline the document management needs of the Brokerage. However, it was also quite costly, as was the norm for business software back then. It grew outdated and support was ended. Thus, we migrated our data and operations to Insly last year.
A year later, with the ease and power of using Insly, the bar for our brokerage has been risen significantly. We have become more efficient in compiling the paperwork required by the insurers and regulators. It has also given us the power and scope to grow our business in the years to come by taking care of the back end so that we can continue to focus on providing excellent service to our new and existing customers.
How did you come across Insly?
In 2016, our IT techs suggested that we explore an alternative solution to our aging insurance database, as support for the core software and hardware was no longer available. We sought something that is cost effective, easy to deploy, with minimal training required and
available on iOS and Mac devices.  While we initially contacted our original software vendor for an updated solution, we came across the world of SaaS, and Insurtech – affordable and nimble cloud-based solutions. From these solutions, Insly checked all the boxes for us and then some. It was light, cloud based software and powerful enough for all we wanted:
No in-house server needed;
Capable to run on iOS and Mac Devices;
Available anywhere, 24/7 via an internet connection
Daily offsite backups
Continuously Updated Software
24/7 Tech Support
The staff at Field Insurance Brokers Inc. have been specially chosen for their experience and abilities.